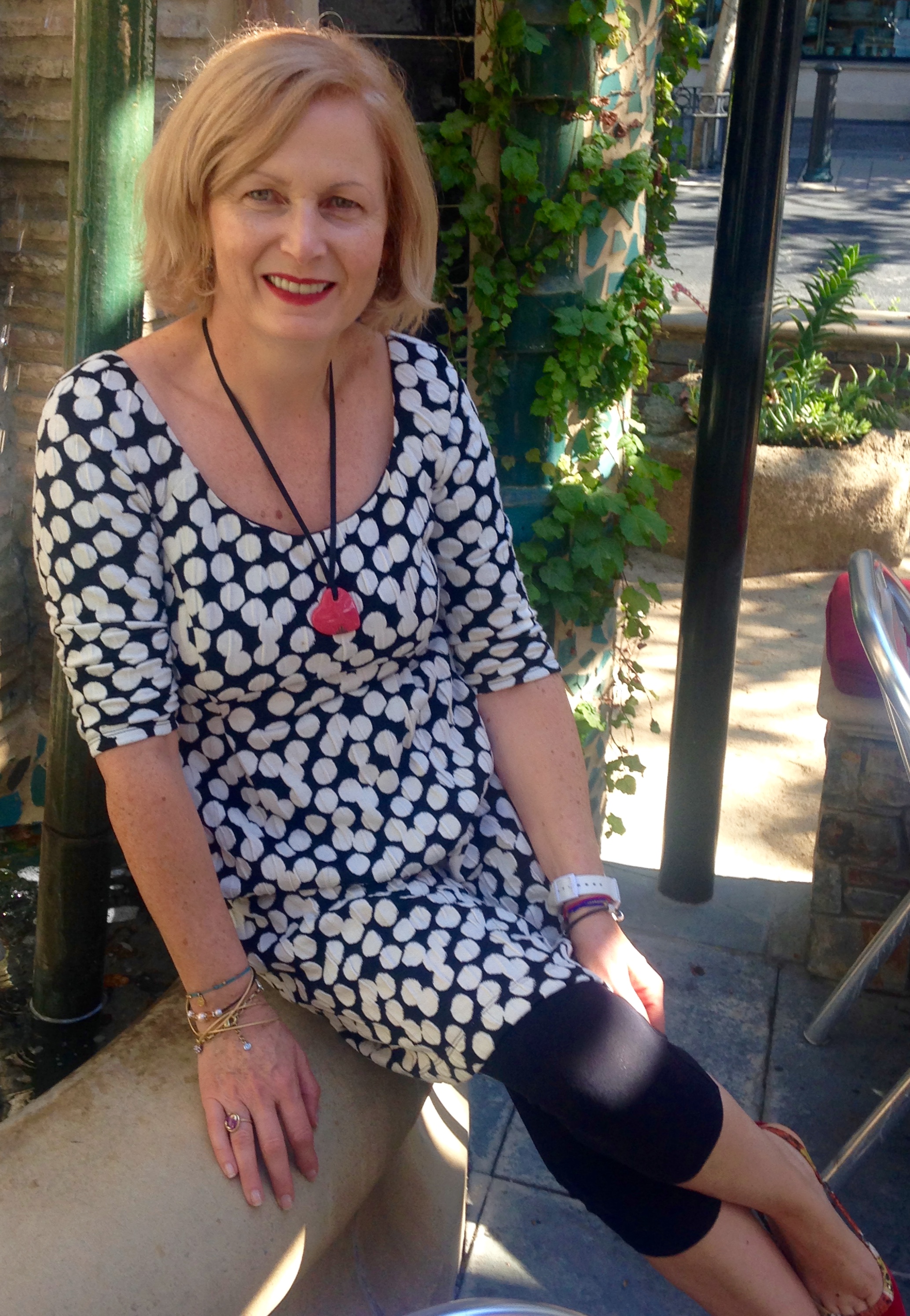 About the artist
Anne Marie Pegolotti was born and raised in France, Quimper (Brittany). She studied in France at the University of Brest and then at the University of Paris 10. She moved to the USA (California) in 2000 with her husband and her 3 children.
Statement
My journey started in 2006 when I volunteered at an art event at my children's school. I discovered a whole new world and started painting at home as a hobby, sometimes completing only two or three pieces a year.
After nine years, I finally decided to show my paintings to people beyond my friends and family. The positive reactions and feedback motivated me to create more.
My passion is to depict continuous movement and vibrant colors in my paintings. As a native of Brittany in the western peninsula of France, the ocean and its changing colors inspire me; the sea was certainly my element in a previous life!
Painters who capture the aspect of light such as Gauguin fascinate me.
I am a self-taught artist. My style is mostly art figuratif; I use acrylic and love working with textures, unmixed colors, and using a brush, sometimes a palette knife, to recreate silhouettes and landscapes, while also giving something to imagine and to dream. I often start painting with an idea and end up with something very different because I don't try to stick to the reality but instead I put my own colors and emotions during the process.
I try to keep the open-mindedness of children. Children are imaginative and sensitive to the mystery and beauty of the world. Dessine-moi un mouton says Le Petit Prince of Saint Exupery : Imagination is the key of creation.